There is no better time than the month of March as Woman's History Month to introduce my new series: The HIP.Life Chronicles! The varying perspectives of professionals on the journey of pursuing their passions need to be told. These interviews will be from others doing differing types of passion projects, careers and even gig lifer's on the freelance journey like myself. They will impart tips and experience about their times on the road to living as passionately as possible through their careers.
If you'd like to be the next interview or know someone who should be, please reach out to me at NYChrissyFreelance@gmail.com so we can chat about more!
I have the pleasure of having my first interviewee be someone I worked with- so I have seen their growth both professionally and personally. I'm so honored that she obliged my offer to interview and was so candid about her life and business as well as her passions. Chanta of TailoredToBare.com is an aesthetic artist under her brand Tailored To Bare based in New York City.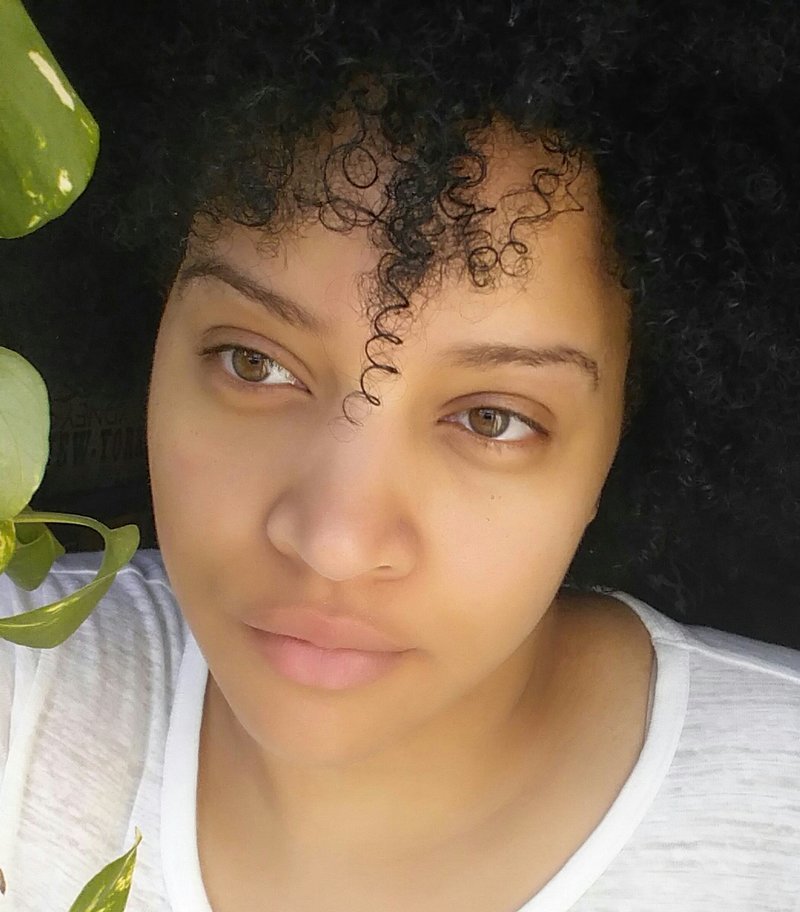 I started by asking Chanta to give me an idea of how she felt about this whole interview process, and she casually provided the perfect answer:
Chanta: I'm ok with Transparency. I'm ok with my past and my story… I don't really put things on blast but, when I do let things out- people are like- 'I've been through the same shit.', 'This is so inspiring!'. And because I've like, been through so much, I didn't think it would inspire other people. But as I've come out to tell more of my story, other people have come to me and said, 'Thank you for letting this out.'
People are going through so much. As a black woman, or as a single mom- because for the most of my journey in motherhood, I was a single mom- you are taught to be strong, and to hold it in, and being vulnerable is bad and weak. That's a huge part of my story, and so many people are hiding that- they need to see that it's ok to be vulnerable- and [it's ok] to ask for help to get the things you need to achieve your dreams.
NYChrissy: When did you formally decide to create your business?
Chanta: I had actually gone to a goddess gathering in Georgia, about five years ago, and the women who presented it were so amazing, and electric, and passionate about their business they were just like, 'What do you feel passionate about?' Then I just remembered my passion. And I was just like- let me solidify it.
So- when I got home, I bought a website. And I started buying supplies to make stuff in bulk, then I just went from there. That was in April of 2015.
NYChrissy: What are some tips you would recommend to someone pursuing their passions?
Chanta: Get help. You can't do everything yourself. If you're not good at something, then pay somebody to do it. I mean they have the experience in it. You'd want to save money, I know. But in the long run, you'd lose money if that aspect of your business is faulty.
NYChrissy: What is a mistake you made early on that you learned from?
Chanta: Sharing ideas. Someone stole them from me. So yeah- trademarking is a real need. This company that I was using for supplies, I'd emailed them one time asking questions about an order and stuff and products. My emails always had my site linked in my signature at the end, and less than five weeks later than I send my email to them, they had the [similar] products that I make on their website. Yeah, never again.
NYChrissy: What makes Tailored To Bare your passion project?
Chanta: The whole concept started when I was younger. I had really bad, horrible acne. Like cystic acne- all over my face and my body. I used to go to spas or get facials- and they got really expensive. But while there, I would look at all the ingredients that the techs would use on me and write them down and then ask myself: how can I do this at home? How can I do it also without using all these chemicals? Then I started to research & look up names- on my own- that started to help my skin. Being that it was [previously] so bad, people started to notice that it was getting better and ask me what I did.
Then I started making stuff for people- and they'd often ask me how could I have ever had low self esteem when I was younger and I'd be like 'Oh you don't know me from back then.' So- I was happy to be helping people- to be teaching them how to manage their skin better. And it was just something I did to make people feel better because I knew what it felt like to not feel good when you looked in the mirror.
As I [further] helped others, they told me I should get bigger, and to start selling and branding this stuff. I realized then that my passion was to help people feel better about themselves, give people stuff that isn't ridiculously priced, and to get a professional skin treatment in the comfort of their own home. I create a tailored experience. I wanted to create products so people can feel better about themselves and do it for themselves, at home.
NYChrissy: What are some things you would recommend to others starting out on a similar path?
Chanta: I did this whole speech once over a common phrase you hear titled 'No'. You're gonna hear the word 'no' a lot. You're gonna get discouraged. You're gonna want to quit. You're gonna want to say 'Fuck this and fuck everyone!'
But you're going to eventually learn how to turn all the 'no's into positives- like learning experiences and blessings. You'll find new paths and get more creative because the no's are there to deter you. But, if this is really what you want to do, if it's really a passion, you'll keep going. It's just really tough because when you're losing money and you know you have to invest in yourself- and your kids still have to eat- no one cares about body butter then. You still just gotta keep going. Trust that you'll find your way and just keep going.
You can find Chanta's Aesthetic Artistry at https://tailoredtobare.com/
Coming soon, I will be posting a full review of Chanta's Tailored To Bare products that I've sampled and update you about the fantastic event my boyfriend and I attended for Valentine's Day that she hosted.
I truly hope this Helped Inspire Passions in someone, somewhere.
Sending love and light. <3